Journalism Awards 2015: Nominations
The following nominations have been made in the IBP Annual National Journalism Awards for 2015. Please note the nominations are listed alphabetically and the winner in each category will be announced at the Annual Journalism Awards dinner at the Four Seasons hotel on Thursday 19 November.
ARCHITECTURE WRITER OF THE YEAR
Rory Olcayto, Architects' Journal
Owen Pritchard, The Architects' Journal
Eleanor Young RIBA Journal
CONSTRUCTION/INFRASTRUCTURE WRITER OF THE YEAR
Tom Fitzpatrick, Construction News
Daniel Kemp, Construction News
Tom Ravenscroft, Construction Manager
NEWS REPORTER OF THE YEAR
Pete Apps, Inside Housing
Hannah Brenton, Property Week
Will Hurst, Architects' Journal
FEATURE WRITER OF THE YEAR
Nick Duxbury, Inside Housing
Martin Hilditch, Inside Housing
James Pickford, Financial Times
BUSINESS/FINANCIAL JOURNALIST OF THE YEAR
Sophia Furber, SNL Financial
Steve Menary, Housebuilder/Freelance
Jack Sidders, Estates Gazette
COMMERCIAL PROPERTY WRITER OF TH E YEAR
Chris Berkin, Estates Gazette
Hannah Brenton, Property Week
Rhiannon Bury, Property Week
HOUSING /RESIDENTIAL JOURNALIST OF THE YEAR
Hannah Brenton, Property Week
Martin Hilditch, Inside Housing
Heather Spurr, Inside Housing
MULTI-MEDIA JOURNALIST OF THE YEAR
Laura Mark, Architects' Journal
Nick Duxbury & Jess McCabe, Inside Housing
Heather Spurr, Inside Housing
'NEW' JOURNALIST OF THE YEAR
Guy Montague-Jones, Property Week
Amber Rolt, Estates Gazette
Charlie Schouten, Construction News
MAGAZINE (WEEKLY) OF THE YEAR
Architects' Journal
Building
Construction News
MAGAZINE (NON WEEKLY) OF THE YEAR
Construction Manager
Landscape
onOffice
DIGITAL SERVICE
Architects' Journal
Construction News
Inside Housing
SCOOP OF THE YEAR
Joanna Bourke, Estates Gazette/Evening Standard
David Hatcher, Real Estate Capital/Estates Gazette
David Parsley, Property Week
THE JOURNALIST OF THE YEAR
Will be announced from the winners of the individual categories
Journalism Awards 2015 Judges Announced
ibp President's Message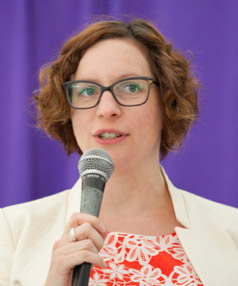 As positivity across the built environment sector continues to grow, there is fresh scope for journalists and communications professionals alike to show off their skills to their best advantage.
Throw a general election into the mix and we can be sure we're all in for an exciting year, full of change and packed with opportunities.
Being a member of IBP is the best way to build relationships with everyone that matters within the industry you work and the sector about which you write.
Rebecca Evans
Editor, Construction News
@CNRebeccaEvans
About ibp
International Building Press (ibp) is a membership organisation that brings together journalists and communications professionals involved in the construction, architecture, housing and property sectors.
ibp provides its members with unparalleled opportunities to share experiences, network and further their careers through a calendar of events events link and two prestigious annual awards schemes.
Membership is open to national, regional, business and technical journalists, press relations and communications professionals and to employees and freelancers alike. Current members include many of the best known professionals on the field