Executive Board Report 2016/17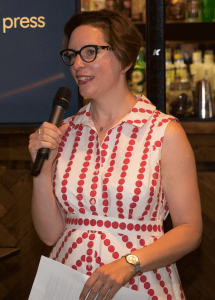 In a year in which the UK has faced unprecedented political turmoil and considerable uncertainty, the role of journalism has arguably been even more important than usual.
For the specialist press covering the built environment, this has heightened the need to help readers navigate the shifting political sands and business consequences. PR and communications professionals in the field have needed strong networks, relationships and adaptability.
In this context, the IBP's role in bringing people together, fostering members' careers and facilitating debate are of great value.
Built environment comms professional? Stand out by learning the science behind the art of communications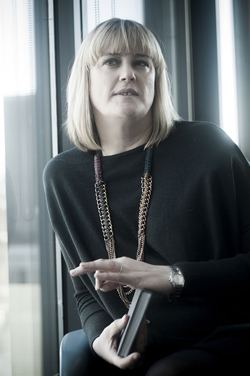 Harriett Hindmarsh,
Chair of the Board for IBP and Vice President, Global Marketing and Communications at AECOM. ​
I've worked in the built environment industry as a communications professional for over 10 years and in that time I've seen the role evolve enormously.
The post-recession world is incredibly dynamic and demanding with more and more pressure on resource and the need to be accountable, and in my opinion as professionals we need to acknowledge the way the profession is changing.
Here are the major trends that you need be on top of if you want to thrive.
Understand your business drivers
The fundamental skill I think you need is often overlooked: having a working understanding of business drivers.
This one attribute is appreciated all the way to the top. Chief Executives want to promote people who let business outcomes and drivers, rather than assumptions or empty metrics, inform and drive their activities. This is particularly relevant in communications. You should be continuously asking yourself: 'How can I use communication as a tool to support the business drivers of my organisation? How will this support growth initiatives?'
IBP National Journalism Awards 2018 – Judges
The list of Judges for the 2018 NJ Awards has been announced.
Please CLICK HERE for the full list
Communications and PR Awards: shortlist announced…
The following, listed alphabetically,  have been shortlisted in the 2018 Communication and PR Awards:
YOUNG COMMUNICATOR OF THE YEAR
Jennifer Ball, LUCHFORD APM
Catherine Llewellyn, AECOM
Ellie Perham-Marchant, FTI Consulting
BEST BUSINESS COMMUNICATIONS CAMPAIGN
Holistic Group
Liz Male Consulting
Ridgemount PR
BEST INTEGRATED CAMPAIGN
Goodfellow Communications
London Communications Agency
Ridgemount PR
PR CONSULTANCY TEAM
Holistic Group
Liz Male Consulting
IN-HOUSE COMMUNICATIONS TEAM

Colliers International
Savills
IBP Journalism Awards 2017: Full Results, Nominations and Entries
How To Win An Award
Meet some of this year's winners and learn how they did it
IBP Job Spot Launched
Media Contacts, sponsor of the Multi-Media Journalist Award category, has joined forces with IBP to assist employers and candidates working in the built environment sector, either journalists or communications practitioners, with their next career move.
ibp President's Message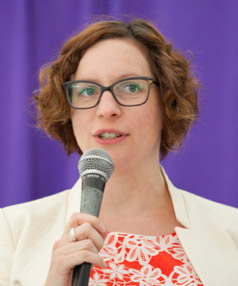 As positivity across the built environment sector continues to grow, there is fresh scope for journalists and communications professionals alike to show off their skills to their best advantage.
Throw a general election into the mix and we can be sure we're all in for an exciting year, full of change and packed with opportunities.
Being a member of IBP is the best way to build relationships with everyone that matters within the industry you work and the sector about which you write.
Rebecca Evans
Editor, Construction News
@CNRebeccaEvans
About ibp
International Building Press (ibp) is a membership organisation that brings together journalists and communications professionals involved in the construction, architecture, housing and property sectors.
ibp provides its members with unparalleled opportunities to share experiences, network and further their careers through a calendar of events events link and two prestigious annual awards schemes.
Membership is open to national, regional, business and technical journalists, press relations and communications professionals and to employees and freelancers alike. Current members include many of the best known professionals on the field