ibp News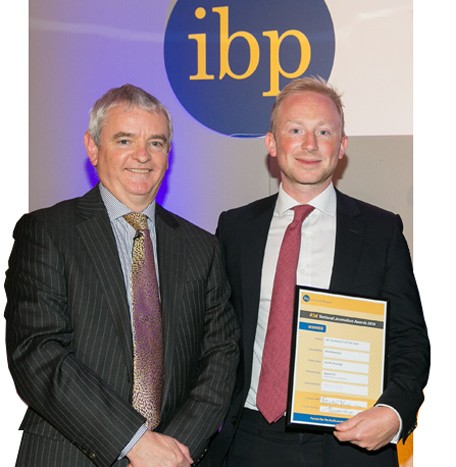 Photo: 2014 triple award winner, Nick Duxbury, Inside Housing, with David Orr, Chief Executive, National Housing Federation and the coveted Journalist of the Year award.
Savills has taken on the headline sponsorship for this year's IBP Journalism Awards, after five years as sponsor of the Commercial Property Writer category.
Victoria Buchanan, Savills Director and Head of Commercial Press said: "Our commitment to the awards and decision to expand the categories that we sponsor reflects the breadth and depth of our business. It is also important to us to support the journalists who work hard to provide our industry with the best news and analysis in the business sector".
Recent Videos
IBP Futures Group THE DIGITAL DISRUPTORS
ibp National Journalism Awards
2014 - Opening Speech
ibp National Journalism Awards
2014- Presentations
ibp Communication and PR Awards
2014 - Presentations
ibp President's Message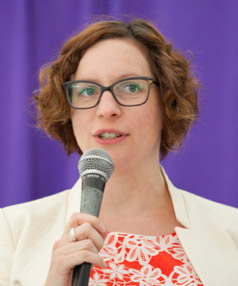 As positivity across the built environment sector continues to grow, there is fresh scope for journalists and communications professionals alike to show off their skills to their best advantage.
Throw a general election into the mix and we can be sure we're all in for an exciting year, full of change and packed with opportunities.
Being a member of IBP is the best way to build relationships with everyone that matters within the industry you work and the sector about which you write.
Rebecca Evans
Editor, Construction News
@CNRebeccaEvans
About ibp
International Building Press (ibp) is a membership organisation that brings together journalists and communications professionals involved in the construction, architecture, housing and property sectors.
ibp provides its members with unparalleled opportunities to share experiences, network and further their careers through a calendar of events events link and two prestigious annual awards schemes.
Membership is open to national, regional, business and technical journalists, press relations and communications professionals and to employees and freelancers alike. Current members include many of the best known professionals on the field