ibp President's AGM Report 2015
Rebecca Evans sums-up successful year
I hope all IBP members will join me in feeling proud that over the past 12 months we have retained and enhanced the most valued elements of the IBP's offer to its members while innovating and evolving as all good organisations must.
The atmosphere at the annual journalism awards at the Four Seasons Hotel in October was competitive and yet warm - a testament to how highly valued these awards are and at the same time how membership of the IBP bestows a real sense of being part of the built environment journalism community. National Housing Federation chief executive David Orr's keynote speech illustrated just how much housing and the built environment would be hotly debated topics in the run up to the general election and beyond.
Housing was a central topic too at the annual Strategic Land Debate in November. The theme, 'Whose Land Is It Anyway' brought forth spirited discussion from the distinguished panellists on the green belt, garden cities, the private rented sector and High Speed 2.
Claer Barrett of the Financial Times chaired her final Futures Group event in May – a thought-provoking panel discussion of the ways digital media have changed and will continue to change the way we all work and the content we produce. On behalf of the board, I'd like to thank Claer for so successfully chairing the IBP Futures Group since its inception. She is succeeded by Nick Duxbury, executive editor, Inside Housing, who brings fresh ideas for a programme of events beginning in September.
I am delighted that we launched the new IBP website this year – it has more video, is more interactive and makes it even easier to get involved.
The PR and Communication Awards in July moved up in the world – this year taking place at the Sky Bar overlooking the rooftops of St Paul's, a stunning backdrop to the winners' celebrations.
This year the IBP Journalism Awards will join the PR Awards in offering an online entry process which we hope will attract even more submissions. The entries will be carefully sorted by a number of new judges from across journalism and the built environment who join the prestigious judging panel.
The IBP's social media presence continues to grow, with a LinkedIn group and an ever growing band of Twitter followers. Twitter is one great way to get in touch to suggest other things we should be doing for our members and to attract new recruits. And, on that note, if you have a colleague who isn't yet a member, do encourage them to join us. There's plenty more to come this year!
Rebecca Evans
Editor, Construction News
President, IBP
@CNRebeccaEvans
Recent Videos
IBP Communication & PR Awards 2015
---
Ivan Massow Guest Speech - IBP Communication Awards 2015
---
IBP Futures Group THE DIGITAL DISRUPTORS
---
ibp National Journalism Awards
2014 - Opening Speech
ibp President's Message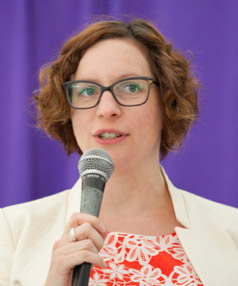 As positivity across the built environment sector continues to grow, there is fresh scope for journalists and communications professionals alike to show off their skills to their best advantage.
Throw a general election into the mix and we can be sure we're all in for an exciting year, full of change and packed with opportunities.
Being a member of IBP is the best way to build relationships with everyone that matters within the industry you work and the sector about which you write.
Rebecca Evans
Editor, Construction News
@CNRebeccaEvans
About ibp
International Building Press (ibp) is a membership organisation that brings together journalists and communications professionals involved in the construction, architecture, housing and property sectors.
ibp provides its members with unparalleled opportunities to share experiences, network and further their careers through a calendar of events events link and two prestigious annual awards schemes.
Membership is open to national, regional, business and technical journalists, press relations and communications professionals and to employees and freelancers alike. Current members include many of the best known professionals on the field