What a Journo Should Know
President of the IBP and Editor of Construction News, Rebecca Evans outlines what she thinks all journalists starting out in the industry should be aware of.
When I entered journalism, it was clear that things were changing. Being open to the changes taking place would be my first piece of advice for journalists starting out in the current climate.
A shifting journalistic world
Back in 2000 when I started out, publications operated in a fundamentally different way. This was a world before iPhones and tablets, when traditional print was still the main way people digested content.
But over the past 10 years, the number of people using the internet increased five fold. By mid 2014 almost 90% of the UK were online and now in 2015 61% of people use their mobile phones to access the internet.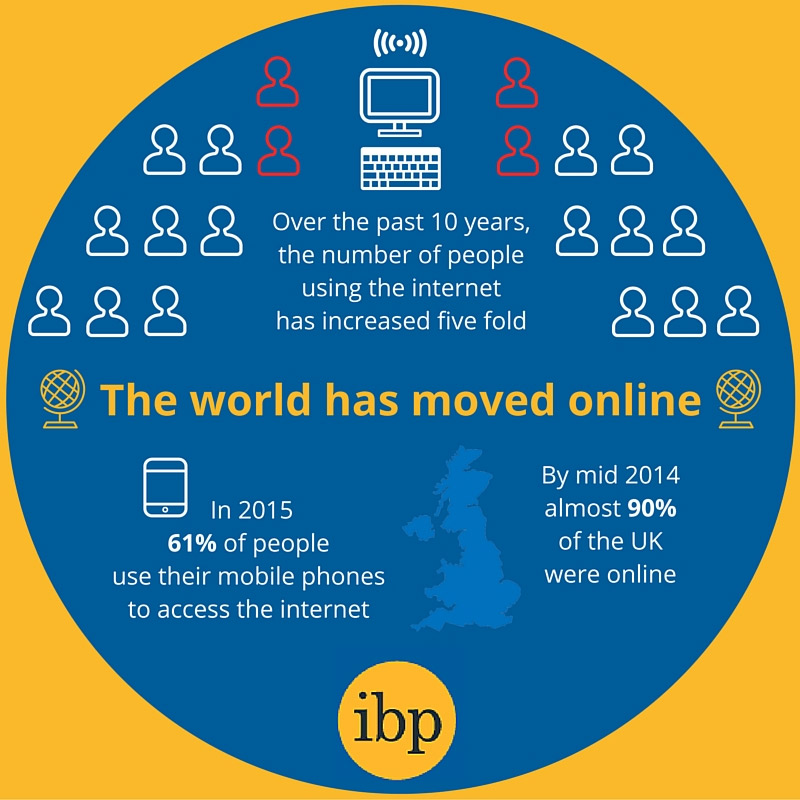 The world has moved online.
These developments have had serious implications for the way journalists work. We've all had to challenge ourselves as to how we transform the traditional magazine model into something that is a genuine digital proposition.
That doesn't mean traditional print has become redundant but it does mean content must be tailored to cater for different needs, including via different platforms. You have to make sure you are making your customers happy, whether they are reading your hard copy magazine or reading you on their phone or their laptop. The truth is we are able to offer far more online – there's more content, it's faster and it's more personalised.
Data doesn't lie
The digital age means it's possible for us to use data to inform our editorial decisions.
In the past you wanted to get the 'best' story, but weren't challenged in the same way as to what exactly the 'best' story meant. Now there are huge amounts of analytics that can be collected and shared, so everybody on the team can see exactly how many people are looking at and engaging with their stories.
Has this increased competition? There's always been and always will be competition, and that's part of what drives good media. In the same way that journalists traditionally competed for the front page, now they are also competing for the most-read story of the week online or having the best Twitter reach.
Your gut instinct of what makes a good story is still important but you also need to know that people are looking at it. Whatever the business model of your title – subscription, metered, free – you need to be getting the right people looking at your content in the right numbers.
The importance of context
My career has been spent in B2B journalism and I have found that specialised knowledge is less of a prerequisite and more of an end goal. Construction News is the fifth B2B title I've worked on, and not all of those titles have been in the built environment. I moved around from sector to sector, covering social housing, local government and NHS policy before joining Construction News. .
I don't expect journalists to join my team with knowledge of construction already. I expect them to join with an interest in current affairs, with an interest in the economy, politics and business. They don't need to be a specialist in construction, they need to be a brilliant journalist – they'll learn the sector knowledge on the job.
It's not a problem to change subject areas, as long as you're prepared to put yourself out there, to ask questions and to admit when there's something you don't know.
The advantage to working in different industries and sectors is that it helps you to understand the bigger picture and that makes you a better journalist. The more you can get to grips with the context surrounding your stories, the more you can make them relevant to your audience. Crucially, an understanding of context allows you to consider better the way your writing might make your readers feel. Tapping into people's intrinsic motivations is a powerful way of gaining, and more importantly, retaining attention.
Understand social media (and its limitations)
Social media is a brilliant journalistic tool. Every journalist should have a Twitter feed. This doesn't mean having a huge amount of followers necessarily, but using it to interact and engage with others.
Twitter is not just about broadcasting your own voice but listening to others, it's all about two-way engagement. Being able to demonstrate that you are very good at engaging with people on Twitter, that you understand how to build a following and what makes people tick is certainly an advantage when it comes to getting a job.
Having said that, when it comes to doing the job, nothing beats the importance of building 'real-life' relationships. It's great to have instant conversations with people you've never met via Twitter, but journalists still need to know when to pick up the phone and when to get out and see someone in person.
Never stop networking
The importance of networking for journalists has in no way diminished. We may be used to communicating in a very digital way, but nothing beats having an actual face-to-face conversation and that is no less true now than it was 15 years ago.
Networking is key to building, maintaining and expanding the relationships you have with people. For journalists, this means regularly attending events where you are confident that at a good proportion of the guests are going to be useful to talk to.
Think about the events that the IBP runs: the annual journalism awards are really important because you meet other journalists – competitors and peers – as well as PRs and other important people in the built environment.
If you're able to hear directly from leading journalists about how they have progressed their career and talk to them in person, it builds connections. You can't beat meeting people: no matter how many online followers you have, you've still got to be at the right events, talking to the right people.
What does a successful networker look like? I'd expect them to have several meetings a week and attend an evening or breakfast event at least a couple of times a week.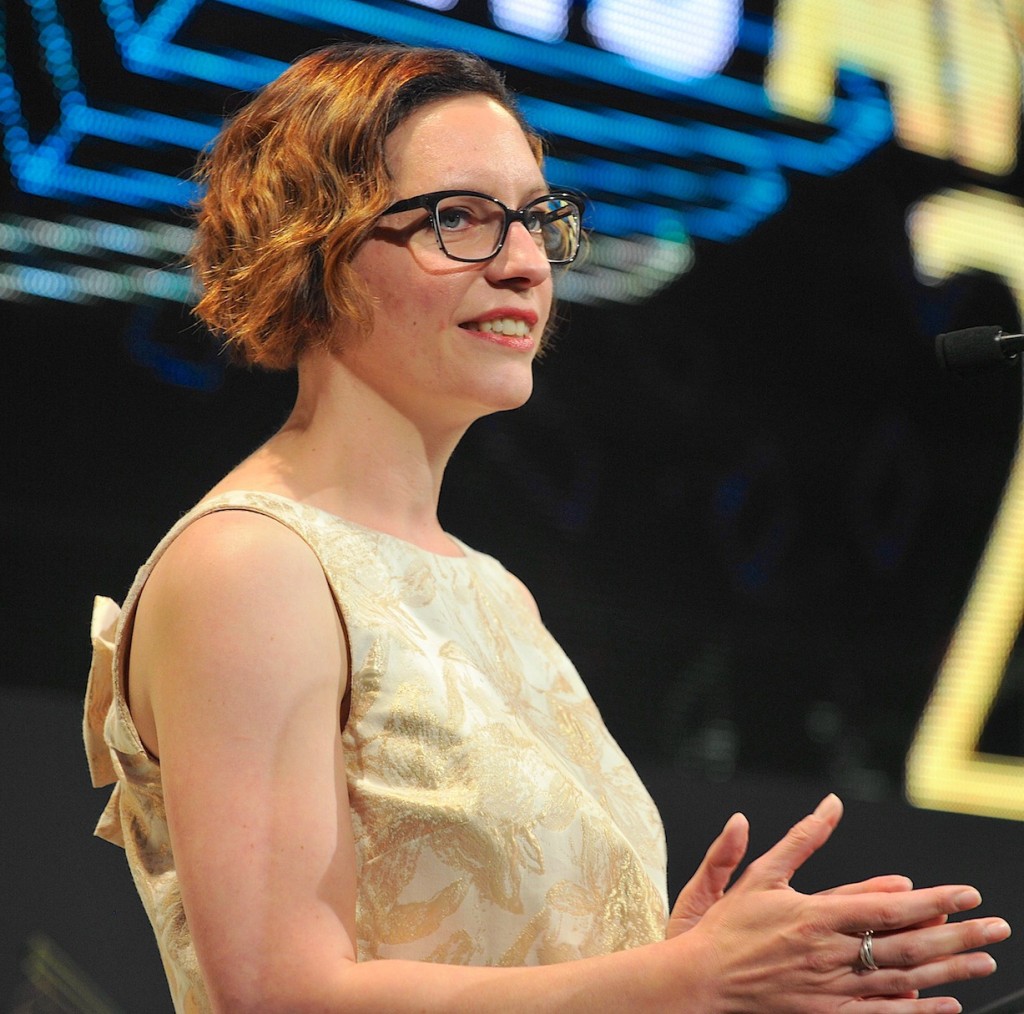 Adapting is surviving
Being open to change and being able to demonstrate that I have led a process of change, has helped me further my career. Journalism is evolving, and particularly with all the digital opportunities and challenges, change is an inevitable part of the business.
How can you demonstrate your adaptability? It is all about identifying chances to stand out. It's about innovating, particularly with digital opportunities, and using your initiative to do something different or new, such as presenting a set of data in a way that no one's done before.
Ask yourself – What do people really want from us here? What's really valuable? Then demonstrate that you've used your initiative to address the answers.
Sometimes we all have to do things that might fail. There must be a willingness to think about things, try things, test them, and if they don't work, tweak them or move on.
Change is not a threat
Journalists should expect and embrace change. We probably don't even know what some of our job titles will be in five years' time; be open to opportunities as they arise.
I think it's important not to see change as a threat. Journalism will survive. When I started working, I didn't think "I want to get into digital" but it's been incredibly interesting and rewarding. It's a very exciting time to be a journalist.